Table of Contents
Get my eBook & Win in Court!
Only $3.95
Money Back Guarantee!
Download The eBook Today

Preface - Home Page
Foreword - by Ken Carlson, tenant attorney
Introduction

PART I: Some basic guidelines
1. Break your lease
2. Get your security deposit returned

PART II: Prepare for small claims court
3. Learn your state's landlord tenant law
4. Contact former and current tenants
5. Organize your evidence
6. Consult with an attorney
7. Write a rebuttal to landlord's claims
8. Create a presentation folder
9. File a lawsuit; or defend against one
10. Testify, and win, in small claims court
11. Collect the judgment

PART III: Winning presentation folder
12. Follow our lead (eBook)
13. Front cover (eBook)
14. Small claims lawsuits (eBook)
15. Plaintiff's clams (eBook)
16. Defendant's rebuttal (eBook)
17. Move-in, move-out timeline (eBook)
18. Landlord tenant law violations (eBook)
19. Photographic evidence (eBook)
20. Exhibits (eBook)
21. Conclusion (eBook)
22. Court ordered judgment (eBook)

Conclusion
Contact
Buy eBook
Links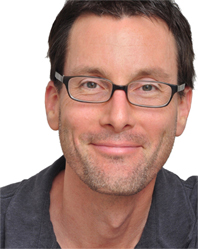 Larry Cook, Author of this website
Visit My Other Websites
The Beginner's Guide to Natural Living
My Natural Living YouTube Channel
4. Contact former and current tenants

Remember, corrupt landlords set this whole process in motion over and over again for financial gain. Your landlord might be one of them. If you have a way to contact former tenants, do so. Marilyn and I went to great lengths to contact former tenants. It took nearly five weeks before we were in touch with five former tenants, all of whom had also been denied their legal rights as tenants by Mr. Peterson. This research helped to paint a picture of our landlord's behavior, and you'll want to gather the same type info about your landlord, if it exists.

Why, you ask? Because you can include former tenants' testimony in your presentation folder, and show the judge that your landlord has a pattern of ripping off his or her tenants. Plus, there is a certain amount of support that happens when you start talking with past tenants who have gone through the same thing you are going through.
One way to find past tenants is to talk with current tenants to see whom they may know. That's what we did, and it got us in touch with three past tenants. Plus, talking with current tenants puts them on notice so they'll be prepared when they move out. I mailed a booklet to all of the tenants in the landlord's buildings and explained what he was up to. I got a few responses from the booklet, which turned out to be very helpful. Ask people to testify on your behalf, or to write a letter of support. See how we did it by looking at the Exhibits in our presentation folder.
Dear Larry: Just wanted to say thanks. Your website/book helped us win in court. I spent several hours preparing our binder and felt very organized going into court. Looking around we saw everyone else come in with loose papers just like you had said. We felt very prepared, but unfortunately the judge hardly looked at our binder. He just looked at what the landlord lacked as proof and awarded us judgement. Although the binder wasn't the deciding factor, it sure did help us have the confidence to stand up to our landlord in court. ~ Sincerely, Tonia Baily

Larry helped me get my deposit back from my slumlord. I highly recommend his presentation folder and expertize. I would not have received a dime without his help! Heather Hoffman Kimel

If your landlord is a "habitual offender," you may want to alert the tenants in your building by giving them a notice stating what the landlord is up to. You may even want to suggest that they show up in small claims court with you so they can watch what happens! You may also want to let them know how this book (web site) helped you win in court, so they too can be prepared to defeat their landlord and get their security deposit returned. The landlord must be defeated several times before his ways will change, and the only way to do that is to ensure all the tenants are aware of his scams and have a way of protecting themselves.